2024 Total Solar Eclipse Weekend
I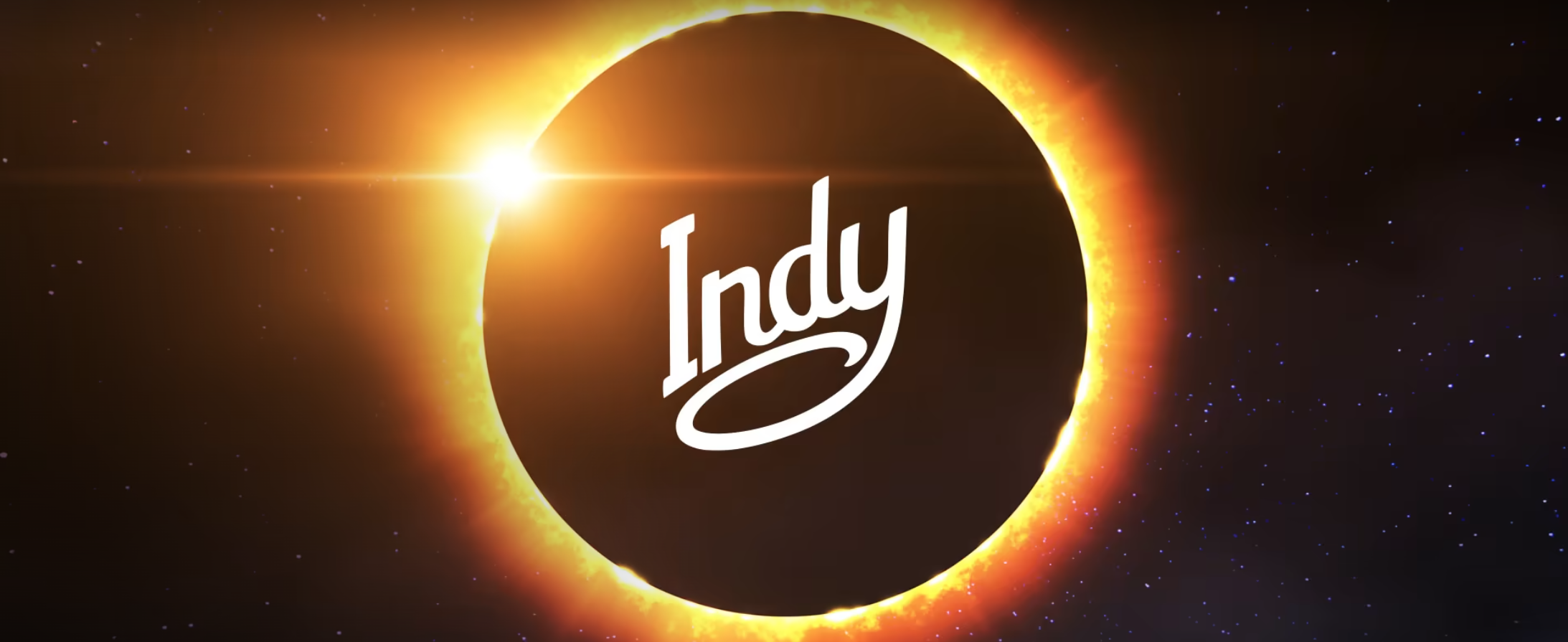 This content has been provided in partnership with Visit Indy
Join in on the Indy Eclipse Weekend!
On April 8, 2024, at 3:06 p.m, a total solar eclipse will be completely visible throughout the continental United States. The sun, moon, and earth will align. This "syzyzy" will put the sky into epic and unforgettable temporary darkness. Though the following solar eclipse will occur in the year 2044, Indianapolis will not be within the path of totality until the year 2153 - 129 years after 2024.
Welcome to Indy: The Eclipse Capital of the Midwest
The April 8 eclipse is your once-in-a-lifetime chance to see a total solar eclipse appear over the Circle City. Help us make Indy THE destination for viewing the solar eclipse. We are looking for restaurants that will celebrate celebrate space, astronomy, astrology, and anything related to the eclipse for our Indy Eclipse Weekend, April 5-8, 2024.

Indy is in the path of totality and is a perfect spot to view and celebrate the eclipse. This is also the perfect opprotunity to make special themed cocktails, food items, or plan special events as people travel in for this event!
If you are thinking of planning a unique experience at your hotel or restaurant, please reach out to Colleen Rose so that we can promote it along with our community partners.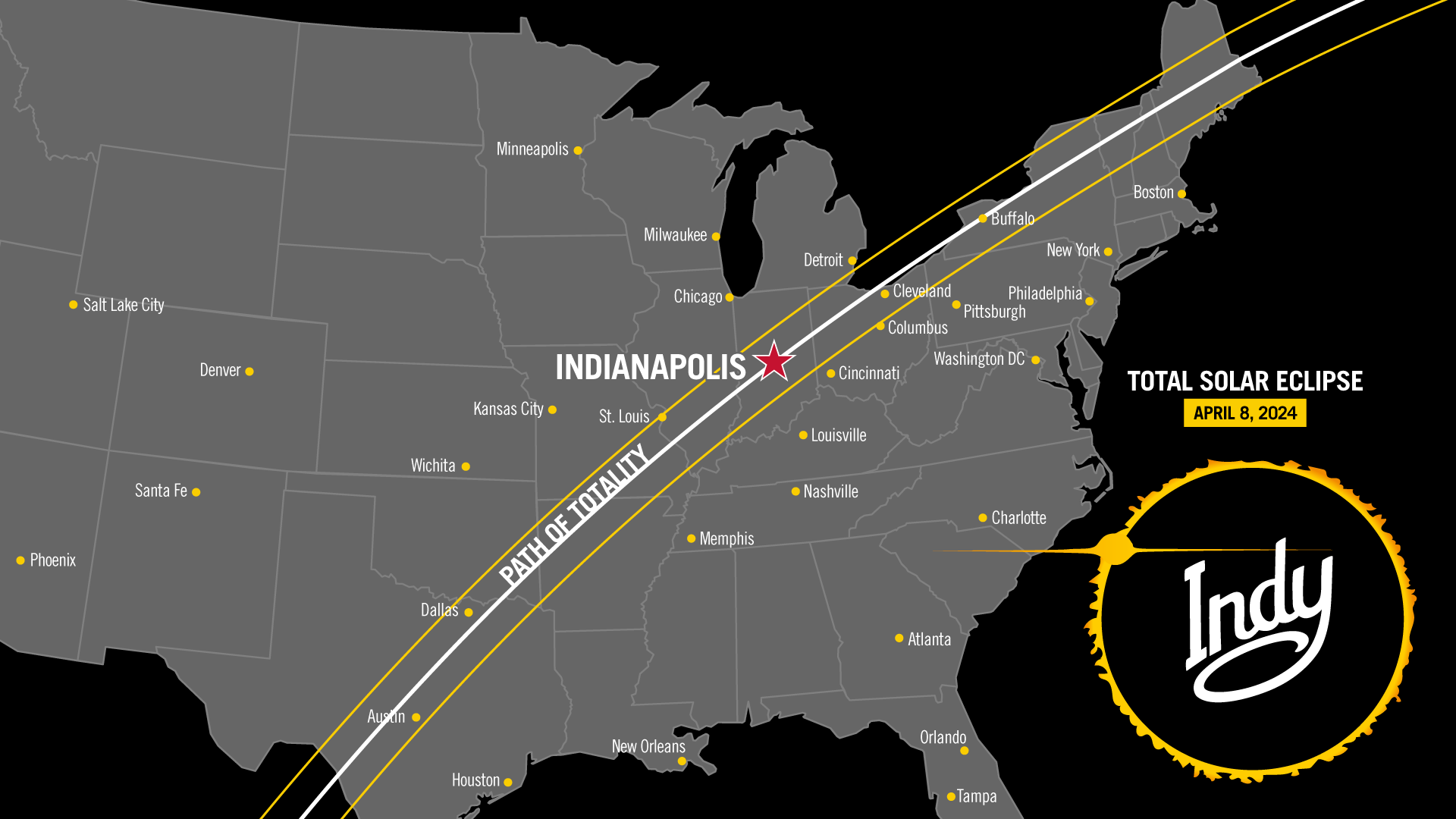 The eclipse will be fully visible across the United States, but nowhere will there be such a connected and accessible destination as the "Crossroads of America." Indianapolis, located in the center of the "Path of Totality," will see a total solar eclipse for 3 minutes and 46 seconds on April 8, 2024 at 3:06 pm.
To learn more visit https://www.visitindy.com/eclipse/