What Can InRLA Do for You?
Learn more about what we do to serve Indiana's hospitality industry.
If you're here, it's because you read our 2023-2025 Organizational Pillars and wanted to see what we're all about. Check out the information below to read up on benefits, membership pricing and more.

We Are Your Voice
The association has gone through many changes over the years, starting first as the Indiana Hotel Association, then changed to the Indiana Restaurant Association in 1933, and finally to the Indiana Restaurant and Lodging Association in 2013. The purpose of this final change was to expand the association's reach to the entire hospitality industry.
Our diverse network of membership ranges from industry owners, operators, staff and suppliers, to educators and students. The restaurant and lodging industries play an
integral role in Indiana's economy, employing over 400,000 Hoosiers and generating nearly $30 billion in revenue statewide.
---
Why You Should Join
Your voice plays a critical role in the success of our state and the industry. By joining InRLA, you will have gain access to business strengthening tools, a platform to share your political priorities, and develop impactful relationships with peers across the state.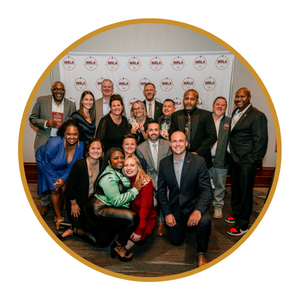 ---
What We Do
ADVOCATE
Serving as the voice of hospitality industry in Indiana

EDUCATE
Promoting awareness and providing essential resources to the hospitality industry

ELEVATE
Being the innovative organization that anticipates and resolves problems
Check Out Our 2023-2025 Strategic Plan
WhaWjhaWhWhay